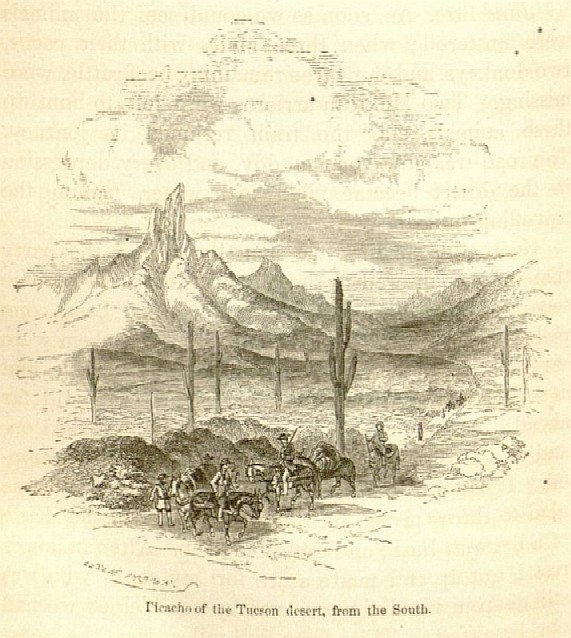 Army troops in the Gila Campaign killed forty Apache men and a woman, took twenty-six women and children prisoner, and seized a hundred horses in the Safford Basin. Other troops killed the Coyotero who murdered Navajo Agent H. L. Dodge, and sixty or so more, and took dozens more women and children prisoner in the headwaters of the Gila and on the Mogollon Rim. But the Indians whose large fields of beans and corn they burned in the Safford Basin were the same tribe both Steck and Ewell had called "the best and most reliable" Apaches — White Mountain Coyoteros, farming there for the season — and not Pinals or Chiricahuas, who had predominated recent raiding on the Santa Cruz.
As troops were returning to base camp, four days after the campaign, Apaches raided Calabasas in broad daylight, taking between forty-three and forty-six mules and horses. Several people saw the animals being driven over the hills but, assuming the drovers to be Jesús Estrella's arrieros or other locals, saw no need for alarm. And two weeks after that, as Capt. Ewell and his men began their return to Fort Buchanan from the Safford Basin, Apache raiders attacked an emigrant train bound for California in a narrow pass near Dragoon Springs. Although the travelers managed to kill four or five of the assailants in the battle, they lost two of their own men, two of their women were wounded, and about twenty of their cattle were taken. It took four or five days for news of the assault to reach Fort Buchanan, but by the time Major Steen could assemble and equip a force of twenty soldiers and twenty civilians to pursue the raiders, they had already effected their escape. The soldiers made a face-saving search for the marauders for nearly two weeks, but returned to Fort Buchanan empty-handed.[i]
On August 5, 1857, Charles Poston penned a letter to Sylvester Mowry in which he complained the Gadsden Purchase had become "little better than a field of guerilla warfare, robbery and plunder" since the folly of the Crabb expedition. Distrust between Americans and Mexicans had slowed much-needed commerce across the boundary line:
"The Americans in the Territory are by no means harmonious on these subjects — some in favor of filibustering and others opposed to it; some in favor of murdering and robbing Mexicans wherever found, and others opposed to it. It results that we are in a state of anarchy, and there is no government, no protection to life, property, or business; no law and no self-respect or morality among the people. We are living in a perfect state of nature, without the restraining influence of civil or military law, or the amelioration of society. There have not been many conflicts and murders, because every man goes armed to the teeth, and a difficulty is always fatal on one side or the other."
"In the midst of all this, the Government has blessed us with a custom house at Calabazos to collect duties upon the necessaries of life which, by chance and 'running the gauntlet,' we may get from Sonora. God send that we had been left alone with the Apaches. We should have been a thousand times better off in every respect."[ii]
The customs house Poston referred to was the first sign of American civil government in the Santa Cruz River Valley. New Mexico Territory Deputy Collector of Revenue William D. Mercer set up shop in the Gándara adobe at Calabasas, near the former site of Camp Moore, and — like many of the army officers — even opened a store to augment his salary as tax collector. The Arizona correspondent to the Daily Alta California complained bitterly of the 20 percent customs duty, claiming that, coupled with the high cost of freighting, it had driven the price of sugar to seventy-five cents per pound, coffee to between seventy-five cents and a dollar a pound, and tobacco to between two and three dollars per pound. The Deputy Collector had recently seized a Mexican pack train loaded with flour that arrived in Tucson from Altar, by way of Tubac, and auctioned off the eight or ten mules and the flour "for account of government and informers."[iii]
In a second letter to Mowry dated August 25, Poston complained about the release of the filibuster and murderer John Ward: "In justice to Major Fitzgerald I must say he was in favor of retaining them in custody, and has generally maintained favoring law and order in the Territory, but as he is only second in command he has no absolute authority. We have no remedy but to follow the example so wide spread in the Union and form a 'Vigilance Committee' — contrary to all good morals, law, order, and society. Can you do nothing to induce the government to establish authority and law in this country, and avert this unhappy alternative?"[iv]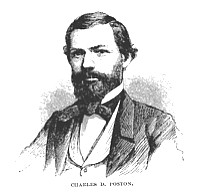 On August 26, soldiers at Fort Buchanan were issued a year's salary. On this extraordinary occasion, they went on something of a "spree," which resulted in around forty being placed on stockade status. Within a few days, two of those disciplined, Samuel Brown and James Glenn, deserted, taking with them one of the post's few decent horses, two pistols, and two Sharp's rifles, among other equipment: "They made swift tracks for Mexico, and were last seen in Hermosillo, where they sold the horse, rifle, pistols, &c., and were trying to dispose of the proceeds," likely in a cantina or burdel.
Elias Pennington and his children had been hand-cutting and hauling wild grasses to Fort Buchanan for several months, fulfilling their army contract, but they had been unable to cash their government vouchers and family resources were stretched thin. Then, in early October, a large group of Apaches gathered within a half-mile of the fort and swept down the Sonoita Valley capturing most of the livestock for six or eight miles. Mining engineer Herman Ehrenberg complained, "They are very impudent, and commit their depredations in broad day-light, talk to people while they are driving off the animals, and always escape without being molested." The Penningtons undoubtedly lost much of their wealth when their stock was stolen, as did all of the eight or more families affected. And, like many, they began to view living in proximity of the fort more a liability than a benefit. Apache raiders appeared to enjoy humiliating the army, showing it often wasn't just unable to protect the settlers and their property, but unable to even defend itself.
Settlers began leaving the Sonoita for safer parts — many with the help of sympathetic dragoons, who'd had no stock taken in this particular foray. The Penningtons moved to a location on the Calabasas-Santa Cruz road, east of some nogal, or walnut groves, on the boundary line, where they built fortress-like structures with gun ports, rather than windows. They still had not seen any useful compensation for their deliveries of grass to Fort Buchanan, but they started over, now without even one draft animal to pull a plow, on the upper reaches of the Santa Cruz River. Elias had no choice: although Jim, Laura, and Carolyn, if not Larcena, were strong enough to help, there were eight younger children to shelter and feed.[v]
By fall 1857, Solomon Warner's various enterprises — freighting to Tucson, trading with the Pima, and managing his Tucson store — had begun to prosper, and Warner formed a partnership with William Bonner in Santa Cruz, Sonora, just nine miles south of the recently-established border, in which Bonner delivered corn and wheat from Santa Cruz to Fort Buchanan, adding government contracts to Warner's fledgling empire. On November 1, the first issue of a magazine called the Atlantic Monthly, featuring work by Warner's fellow Yankees Ralph Waldo Emerson, Henry Wadsworth Longfellow, and Harriet Beecher Stowe, appeared in Boston; and Solomon Warner bought two more mules for each of his large teams in Tucson, expanding his train to two ten-mule teams, in addition to the four-mule team. He also hired Asa McKinzie and Albert Benedict as drivers, and Teofilo Burruel again as herder.[vi] When they returned to Yuma, the men loaded 6,500 pounds of goods on each of the large wagons and 2,500 pounds on the smaller one, then headed east, bound once more for the Pima Villages, Tucson, and then Santa Cruz, Sonora. When they came to Maricopa Bottom, a swale in the road west of Maricopa Wells, on December 10, however, they found the stretch too boggy from recent mountain rains for the fully-loaded wagons, and decided it would be best to unload some of the cargo and relay it across the mud.
They removed four barrels of whiskey, fifteen sacks of sugar, a box of dry goods, and five hundred pounds of beads from the wagons, then hitched two of the wagons together behind all twenty-four mules and, leaving the herder Teofilo Burruel behind to watch over the offloaded merchandise, Warner, McKinzie, and Benedict successfully made the difficult crossing and arrived at the wells late. Either McKinzie or Benedict then returned to Maricopa Bottom to keep Burruel company, and all bedded down with the intention of moving the remaining cargo across the bog the following day. But during the night Apaches again attacked Warner's enterprise at the Maricopa Bottom camp. Burruel and the driver managed to escape harm, but "the apacha don all the damage to the goods on the ground possible. They comenced on the waggon: they threw off a bale of manta, some boxes of Candels, soap, a basket of Champagne, 6 caces of Claret Wine, 3 Caces of Cognac Brandy, and 3 Caces Clubhous Gin."[vii] Whiskey from stove-in barrels and other liquor and wine from broken bottles ruined half the sugar, and the men could only recover three hundred pounds of the scattered trade beads. From the dry goods box, the raiders seized six frock coats worth twenty-five dollars each, six white three-dollar shirts, some cloth, and two dozen scarves; other articles of clothing and cloth — undershirts, alpaca, muslin, ribbon, white lace, and "a variety of fancy articles" were torn or otherwise damaged. All told, Warner estimated the value of this second loss at $2,087, and mused "the Indians aperantly took frgh and left. I think the reason for not having set fire to the wagon and goods was that that would have made there presents knowen to the Pima and mericopa Indians. That would have indangered there retreate."[viii]
Salvaging what they could from the mess the next day, the men moved on to Maricopa Wells, where they traded with Pima women for pinole and grain for the mules. At the village of Antonio Culo Azul they traded wheat, corn, and beans for needed goods, and — after paying the chief a share for their use of the road — Warner stored a cache in Azul's arrowweed baskets, then loaded his wagons with pinole exchanged for the remaining trade beads, musing that he could not have accommodated such a heavy load of pinole had the Apaches not so generously lightened his cargo. In Tucson, Warner delivered the pinole and other goods to his store, made some repairs to his equipment, and headed south to Santa Cruz, Sonora. There he loaded his wagons with Sonoran corn from his partner William Bonner's warehouse, and returned to Arizona, making camp in the rain at Guevavi Ranch on January 22, 1858.[ix]
The crew chained the mules to the wagons, "the wheel mules one on each side of the tonge, the lead mules at the hind, and the six others three on a side," and spread their blankets under the wagons in an attempt to stay dry. But it wasn't long before the party's slumber was once again interrupted by raiders launching an attack, this time with firearms. The teamsters leapt out from under the wagons, but quickly determined they were too vulnerable in the open, and retreated to crouching positions behind the vehicles — their only available cover from the gunfire. The attackers fired another volley into the camp, exposing their position with the flare of their gun muzzles, and Albert Benedict returned fire, sending them into flight. In the morning, the men found their most exposed animals, the two wheel mules, shot in front of their hips, dead from the wounds, and other mules shot with arrows. The teamsters found more arrows and rifle balls scattered throughout the area, as well as seventeen tracks in a sandy arroyo, describing the long strides the raiders had taken in their retreat. But Warner regarded his party fortunate to have been caught in a rainstorm and forced to bed down under the wagons, as a visitor's horse had been stolen less than fifteen yards from their campfire: they would have been much more vulnerable had they slept in the open.[x]
Winter was nearly gone, but Elias Pennington and his children had still not been paid for laboriously harvesting wild grass and delivering it to Fort Buchanan since the previous summer. They were not alone: in February 1858, fifty-five settlers gathered in Tubac to draft a petition to congress which, among other things, demanded payment for goods and services already delivered to the military post. Although quartermaster Lt. David Hastings had given them vouchers, they had been unable to redeem the vouchers anywhere in the Gadsden Purchase. Hastings had asked for New York drafts, which he thought he might be able to exchange for American currency in Sonora, but did not receive them. A shipment of gold coin, the preferred currency, never arrived from Santa Fe.[xi]
Some had asked the quartermaster, if he could not pay them in currency to at least provide them with receipts for goods and services they had already delivered, but they said the lieutenant had refused to provide them. Hastings was about to move to Santa Fe, and a rumor among the contractors was that any debts the quartermaster had incurred were regarded as his alone, and not the responsibility of the army or the United States Government. Their lack of security, and the possibility of having to sue an army officer in a court hundreds of miles away, spurred the settlers to action.[xii]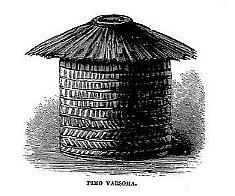 Enter Barbary Coast deportees to continue.
---
[i] John Van Deusen Du Bois, Campaigns in the West, 1856 – 1861 (Tucson: Arizona Historical Society, 2003), 33. Michael Steck to Col. B. L. E. Bonneville, Commander, Third Infantry Regiment, Indian Agency (Santa Barbara) , New Mexico Territory, September 5, 1857, Michael Steck Papers, CSWR MSS 134 BC, Box 1, folder 7, Rocky Mountain Online Archive (RMOA) , Center for Southwest Research (CSWR), University Libraries, University of New Mexico. Dragoon Springs was located several miles south of the present interstate highway pass through Texas Canyon in the Little Dragoon Mountains, at the mouth of Jordan Canyon southwest of Dragoon Mountain. United States. Topographical Bureau. Old Territory and Military Department of New Mexico, compiled in the Bureau of Topographical Engineers of the War Department chiefly for military purposes under the authority of the Secretary of War, Partially revised and corrected to 1867. (1859, 1867.) Map. Daily Alta California, December 25 and 29, 1857.
[ii] Charles D. Poston to Lt. Sylvester Mowry, [no location], August 5, [1857]. In Sylvester Mowry, Memoir of the Proposed Territory of Arizona (Washington: Henry Polkinhorn, Printer, 1857), 22-23.
[iii] Daily Alta California, December 25, 1857.
[iv] Charles D. Poston to Lt. Sylvester Mowry, Tubac, August 15, 1857. In Mowry, Memoir, 20-21.
[v] Robert H. Forbes, The Penningtons, Pioneers of Early Arizona: A Historical Sketch ([Tucson:] Arizona Archeological and Historical Society, 1919), 7, 10, 11 (photograph). Citizens of Arizona Territory, Memorial and Petition to Congress, Tubac, March 1, 1858. Facsimile. FM MSS 155, Box 91, folder 26, SCAW, AHF. G. H. Oury to Sylvester Mowry, Tucson, October 17, 1857. In Mowry, Memoir, 21. Herman Ehrenberg to Sylvester Mowry, Tubac, October 22, 1857 (quote). In Mowry, Memoir, 24. Charles D. Poston, "The Pennington Family," Tucson Citizen, January 17, 1896. Decennial U.S. Census (1860), County of Arizona, New Mexico Territory; Upper Santa Cruz Settlement, 34; enumerated on August 30, 1860. Virginia Culin Roberts, With Their Own Blood: a Saga of Southwestern Pioneers (Fort Worth: Texas Christian University Press, 1992), xv, 46-50.
[vi] Solomon Warner, "Claim of Solomon Warner for Indian Depredations, Property taken and destroyed and Wounds received," July 21, 1890, 15, Solomon Warner Family Papers (1859-1951), MS 844, Box 3, folder 45, Arizona Historical Society, Tucson (AHS). Mass Moments, The Atlantic Monthly First Published November 1, 1857, http://www.massmoments.org/moment.cfm?mid=315. Twenty-seven-year-old McKinzie is listed in the 1860 census as Asa McKinsey, a Virginia-born Tucson farmer who owned real property valued at $500 and personal property worth $1,000. He shared a dwelling with four laborers of a similar age who were born in New York, Maryland, and Canada. Decennial U.S. Census (1860), County of Arizona, New Mexico Territory; Tucson Division, 2; enumerated on July 22, 1860.
[vii] Warner, "Claim," 16-17. The low spot in the road Warner called Maricopa Bottom must have been less than a day's travel west of Maricopa Wells, although Warner characterized his arrival time at the wells as "late".
[viii] Warner, "Claim," 17-18.
[ix] Warner, "Claim," 18-19. Guevavi Ranch was located just north of the international boundary, southeast of mission Los Angeles de Guevavi — the first mission to be established in Arizona — and southeast of the junction of Sonoita Creek and the Santa Cruz River. Ranch owner Rafael Saavedra had been murdered in an Apache raid there two years earlier. Will C. Barnes, Arizona Place Names (1935; revised edition, Tucson: University of Arizona Press, 1960), 317, 423.
[x] Warner, "Claim," 19-21.
[xi] Citizens of Arizona Territory, Memorial and Petition to Congress, Tubac, March 1, 1858. Constance Wynn Altshuler, Chains of Command: Arizona and the Army, 1856-1875 (Tucson: Arizona Historical Society, 1981), 6-7. Roberts, With Their Own Blood, 50-52.
[xii] Citizens of Arizona Territory, Memorial and Petition to Congress, Tubac, March 1, 1858. Altshuler, Chains of Command, 7. Roberts, With Their Own Blood, 50-52. In fairness to Hastings, he had been severely injured when his horse fell during a pursuit of raiders the previous October 7. Altshuler finds him "sick in quarters" from that date. It is unclear whether he was physically capable of resolving the problem, or whether he was even still responsible for performing the quartermaster's duties. George F. Price, Across the Continent with the Fifth Cavalry (New York: D. Van Nostrand, Publisher, 1883), 288. Altshuler, Chains of Command, 5n16. I. V. D. Reeve would be frustrated by the same issue a year later (Reeve to Wilkins, May 20, 1859).